The Larkhill Centre was originally funded by The National Lottery but it is now self-financing, providing a quality venue for community use.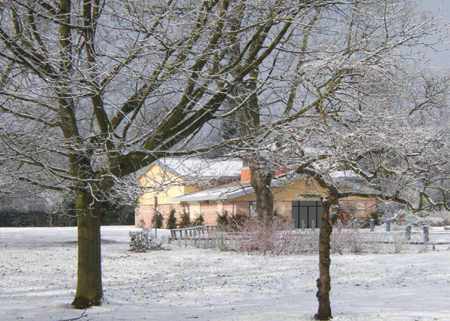 Viscount Ashbrook opened the Centre on 11th  November 2001 and it replaced the old Red Cross building on the site opened by Viscount Ashbrook's mother, Lady Ashbrook, in October 1950. The Red Cross building had hitherto served for many years as a meeting place for various community groups across Timperley.
The existence of the Centre today attests to the hard work of a dedicated group of residents and users to form The Larkhill Centre Community Association – who came together with a shared vision of the need for such a facility to complement and support all the community endeavours being undertaken across Timperley. The Association, a Registered Charity (No 1072775), own and inclusively manage the facility on behalf of all Timperley residents. The Centre is entirely run by volunteers. If you would like to join our great team of volunteers then please email our secretary.